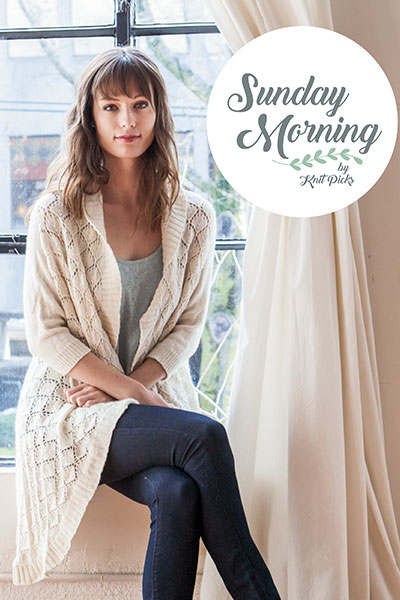 I saw this book on Knit Picks' blog when it was published. I looked at the pattern pictures and fell in love with each of them. I then decided to review Sunday Morning on my podcast, Naturally, Kim's Knitting. I love this book and all the patterns are just the kind of things that I would pick out for a Sunday morning.
Included is a wrap that is so lovely and flowing, I envision myself wrapped in it while reading a book. There are also shells, tanks, and a lacy long sleeved, boat neck sweater. The hard decisions come next as I decide what I will make first and will I make it for myself or someone else.
I highly recommend this to anyone that enjoys creating beautiful tops to wear on the lovely, cozy, Sundays.
The book can be purchased
HERE
!